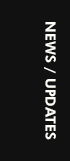 Welcome Embracing all our cute angels and champs with love and care galore!

Mother's Pride
Love Blossoms Here

"One thing that children of today never get to experience is hunger! Let your child feel hungry, demand for food rather than force feed him every hour." – Sudha Gupta, Parenting Expert & Chairperson Mother's Pride

At Mothers Pride we give utmost importance to healthy food and the in-house menu is designed to provide nutritional balance to children.

Chairperson of Presidium, Mrs. Sudha Gupta was invited as the Guest of Honour at 6 BCS Ratna Awards. She graced the occasion with her presence and gave away awards to the luminaries of the Media & Broadcasting Industry like National Geographic, Disney, Zee TV, Sony and Colors; under the category of 'Outstanding Achievers'.

Chairperson of Presidium, Mrs. Sudha Gupta was invited to participate in the 'Focus Group Discussion' at IIT Delhi for a nationwide research on 'Teachers Attrition and Teachers Retention'. The discussion was attended by some of the well-known faculty members of IIT Delhi, State University of New York & IIT Madras along with the Principals of various prestigious schools of Delhi like Vasant Valley, Heritage, Blue Bells, and K. R. Mangalam, etc. Our Chairperson, Mrs. Sudha Gupta, who is a well-known educationist, addressed the gathering and shared her views on the topic, the panel of experts were highly impressed.

Mrs. Sudha Gupta, Chairperson of Presidium, was honoured with 'BE THE CHANGE – Stree Udhyami Award' during the launch of 'WEAVE', at Gandhi Smriti Darshan Samiti, Rajghat.

Indeed, it was a proud moment for Presidium, when our Chairperson Mrs. Sudha Gupta, was conferred the 'BE THE CHANGE – Stree Udhyami Award' at the launch of 'Women for Women' campaign called 'WEAVE' (Women Entrepreneurs And Village Entrepreneurs) at Gandhi Smriti Darshan Samiti, Rajghat. The campaign was organized in view of the historic Satyagraha Movement, Dandi March, led by Mahatma Gandhi and Sarojini Naidu on 12th March 1930, during the Indian Independence Struggle. Recognising the same fire and spirit to 'be the change', Mrs. Sudha Gupta, who is one such woman entrepreneur, was recognised as a symbol of women's empowerment at the event. The campaign was organised by Gandhi Smriti Darshan Samiti, in collaboration with 'Fair Trade Forum – India', 'B&S Foundation' (Beti & Shiksha) and 'Believe India'.

It was a truly inspiring moment, when our Chairperson, Mrs. Sudha Gupta, addressed a gathering of young educators & teacher trainees, at the National Seminar on 'Policy Changes in Teacher Education Programme'. The event was hosted by Amity College of Education, and attended by Vice Chancellor, Dean, Professors, Education Experts and students of Amity College. The eminent guests, expert panelists and the audience were deeply influenced by her views during with the interactive session, and gave her a standing ovation.

Mrs. Sudha Gupta, Chairperson of Mother's Pride, was honoured with BE THE CHANGE – Stree Udhyami Award during the launch of WEAVE, at Gandhi Smriti & Darshan Samiti, Rajghat.

Every morning various activities are organized to welcome our little Prideen's to school. These activities help create an environment making the children feel warm, comfortable and welcomed.

With this believe, a beautiful set up of a Candy Shop with cut outs of different types of candies was created .Children dressed up beautifully to welcome their friends and parents with a warm smile and candies. The activity helped enhance the public speaking ability and confidence among our Prideen's. They learnt the use of magic words- 'Thank you, Welcome'. In all the activity spread happiness among our children.

Our Prideen's of pre-nursery were recently introduced to the concept of up and down and animals around Us. In order to recapitulate these concepts, children recited the rhyme "Do Chuhe The". Teachers asked them probing questions like –what sound does a mouse make, does the mouse have a tail or not. Children were thereafter engaged in a creating mouse shaped bookmarks. Using these bookmarks and cat puppets they were shown the cat mouse chase i.e. when mouse goes up, cat comes down and when cat goes up, mouse goes down. Teacher used the vocabulary, which had meaning of up and down. Teacher then attached the tails at the back of all children and two children were dressed as cats (using cats mask). They then had to collect as many tails possible till all children have lost their tails. Teacher repeated the game with next pair of children. The activity, enjoyed by all, also helped developed the gross and fine motor skills.