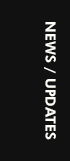 "Don't give too much of importance to your child's weight. His energy and stamina indicate his good health." – Sudha Gupta, Parenting Expert & Chairperson Mother's Pride

At Mother's Pride we give utmost importance to healthy food and the in-house menu is designed to provide nutritional balance to children.

Children pick up many words in their daily interactions .It is important to help them learn the ideas and information to understand the world around them. As our language begins to develop, early spatial concepts such as in front of, behind, top, bottom, over, under, last, between, farthest, backward, in, on, etc., help us understand directions more precisely .We at Mothers Pride focus not only on teaching the concepts but making the little ones understand the same.

Using 'Mouse and Cheese' activity, we introduced the concept of 'Up and Down' to our Prideens. Hand puppet of a mouse and cut outs of cheese was prepared by the teacher. 'Inky' the Mouse was introduced in the class. His favourite food cheese was kept high on the almirah. Our Prideens were excited to play with their new friend Inky .Children tried to reach out to Inky by jumping UP UP UP. Teacher then showed kids the cheese and asked them to invite Inky to come DOWN and eat it. Inky finally came down and enjoyed eating his favourite food .He then played with the kids too. Our children responded to the activity very great enthusiasm.

Children are fascinated by animals and learning animal sounds is fun. Sounds are easy to say, and though they aren't actual words, they help children learn to associate a simple sound with an actual object or picture and they are more likely to mimic them.

To help our Prideens develop listening comprehension and sound discrimination, our teachers organized a birthday party for George the Pig. George invited his friends too. Teachers came dressed in various animal costumes. George, along with his friends, introduced themselves to the class, with their respective sounds. Reinforcement of the same was done by the teachers by asking probing questions to children like: Which animal is it? What sound does it make? Children responded with one word answers like cat, meow etc. It was commendable to see that children were aware of most animal sounds.

Little ones love learning the different sounds and thoroughly enjoyed the party. They also shared their stories. The activity helped enhance the social and conceptual development of the children.

Toys are children's favourite belongings and they relate very closely with them. Using this as the context, our two-year olds of Play Group were involved in an interesting and fun-filled activity.

Teelu, the inhouse teddy bear visited our Prideens in his aeroplane. Sitting in his plane, he met each and every child. Children too were very excited and wanted a plane just like Tellu. They were then introduced to the world of origami where together they sat around and as guided by the teacher folded the sheet of paper to make their own aeroplane. Using finger painting technique, they decorated their planes too and then it was ready to fly. Children enjoyed flying their aeroplanes in their class.
It was loads of fun which also helped in their fine motor skills and loco motor skills

Today our Prideens took pride in celebrating the spirit of unity. To mark the importance of the day, a grand celebration was held across all the branches of Mother's Pride. The branches echoed with patriotic songs and were decorated beautifully in the tri-colours of the Indian flag. Filled with spirit of patriotism, the little ones looked adorable in colourful costumes, dressed as national heroes and freedom fighters. Teachers too were dressed in tri-coloured clothes to mark the occasion.

The day began with the hoisting of the Indian Flag followed by the National Anthem. Children released tri-coloured balloons in the premises. We also organized a special assembly. Teachers explained to the children about the importance of the day. There were various group performances and speeches by our young Prideens.

It was day to celebrate freedom and patriotism, enjoyed to the fullest.

In yet another proud moment for Mother's Pride family our school has been honoured with the Parakh School Awards. Recognising the contributions made by our school, Mother's Pride has been bestowed with the Nurture School Award for 'Best Play School'. The awards were organized for recognising the unnoticed contributions made by various schools towards the society. The event was held on 9th January and various schools from Delhi zone and NCR region participated at the event. The event is a unique platform for schools, educationists and field experts to showcase their contribution and capabilities in education ecosystem. This event is mentored by various Educationists, Writers, Sports Personalities, Planning and Implementing Professionals, leading child Psychiatrists, IT and Robotic Evangelists.

"Don't give too much of importance to your child's weight. His energy and stamina indicate his good health." – Sudha Gupta, Parenting Expert & Chairperson Mother's Pride

At Mother's Pride we give utmost importance to healthy food and the in-house menu is designed to provide nutritional balance to children.

Loads and loads of colourful balls, friends and hours of fun – that's the ball pool for our Prideens. It's a special, colourful place that helps children develop strength, flexibility, confidence and gross motor skills. Children love playing in ball pools with their friends and classmates and creating their own unique games.

Regular ball pool games are organized for our adorable darlings. Through a range of activities, children are introduced to the world of shapes and colours. Ball pools also enhance their understanding of the world around them and let them explore their playful side.

Our little skating champ Tejal Tushir from Mother's Pride made all of us proud by winning in various Skating championships. She bagged 1st position in the North India Roller Skating championship and District Skating & NCR roller Skating Open Championship. She also secured 2nd position in the inter School Roller Skating Championship. Mother's Pride family congratulates Tejal for her outstanding performance.

Each child is born creative. All we need to do is give them encouragement and opportunities .At Mother's Pride we provide children with a stimulating environment where they can discover and showcase their talents.

As part of CURRICULUM FOR BEING to enhance lifeskills, Story Telling Competition is being conducted across all branches of Mother's Pride, where our Prideens from grade Nursery and Prep narrate their favourite stories.

We relived each story as our Prideens narrated about "The Lion & the Mouse ", Honesty is the Best Policy", "Monkey & Two Cats", Greedy Dog, "Grapes are Sour", "Tortoise & Hare " and many more. They were at their best in narration, expressions, voice modulation, actions and the use of props with each story. The props and the beautiful backdrop made the event even more interesting and engaging. They beautifully expressed the moral of each story.

It is a moment of pride for both parents and teachers to witness the performances of these children.