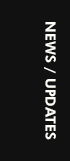 At Mother's Pride, we aim to blossom a child's personality by making the most of the formative years in an ideal learning environment. Knowledge of different concepts is imparted to the children by encouraging them to experience various things and then learn on their own. Equal emphasis is laid on inculcating life skills like confidence, leadership etc. Taekwondo is one such activity at Mother's Pride which helps improve the health of both: mind and body.

With great vigor and enthusiasm, 1500 students from Mother's Pride participated at the XI th Sub Junior Taekwondo Championship, held today at the Thyagaraj Indoor Stadium. The event witnessed the participation of our children showing off their punches and high kicks, their self-defense techniques that left the audience enthralled with their performance. Mother's Pride Patel Nagar bagged the 1st Runners Up trophy among the other preschools that participated in the Taekwondo Championship.

It was a delight to see the true sportsmanship among our little Prideens who showcased their Taekwondo moves with full concentration and eagerness. They were seen enthusiastically applauding and encouraging their peers.

Raksha Bandhan – the special bond of love between brother and sister was celebrated across all branches of Mother's Pride.

This year, little Prideen's celebrated this auspicious occasion with our honourable Chairperson Mrs. Sudha Gupta. Beautifully dressed in their traditional attires, they met her and spend special moments interacting with her. Ma'am blessed the little ones and gifted them chocolates as they tied the sacred thread of rakhi to her. They later enjoyed a special treat which included their favourite eateries.

It was a delight to see the excitement among the little ones. A beautiful day marked with fervor and gaiety.

"Don't give too much of importance to your child's weight. His energy and stamina indicate his good health." – Sudha Gupta, Parenting Expert & Chairperson Mother's Pride

At Mother's Pride we give utmost importance to healthy food and the in-house menu is designed to provide nutritional balance to children.

Our little Prideens from Mother's Pride met the leaders of today to celebrate the festival of Rakshabandhan. On 27th August Prideens got the opportunity to celebrate Rakshabandan with our honorable President Shri. Pranab Mukherjee at Rashtrapati Bhavan. It was a wonderful experience for the children. Our Prideens also met Sri L K Advani ji and impressed him with their cute innocent talk.It was a great Raksha bandhan for Prideens of Mother's Pride- Punjabi Bagh , Kalyan Vihar, Gurgaon5, 51 and 9A when they were bestowed with the opportunity to celebrate the festival of Raksha Bandhan with our honourable Home Minister Shri. Raj Nath Singh Ji. They were bubbling with joy and were immensely happy to meet him.

Puppets are toys that fascinate children. They are a great way to draw the attention and imagination of pre-schoolers.

The concept of "My School" was introduced to the children through "Peelu" the in-house puppet. Peelu interacted with the class, asking certain questions about their daily routine. Children then went to the projector room, where they all enjoyed watching a video "Peelu goes to Nursery "with Peelu itself.

Post learning activity was taken with the children through a discussion where they were encouraged to share what they saw in the video.

The children in groups also visited different areas of the school like the galaxy room, the ball pool, stage etc to know about their first school..

This activity helped in making children get familiar with the school surroundings and made children more comfortable in the environment.

Colors are fun and they are the building blocks of cognitive development.

Continuing with their learning through exploration, active experimentation and observation, our little Prideens of class Pre-Nursery, set their ice trays with blue coloured water. Children were thereafter given this blue colored ice crystal and a sheet of paper. They were captivated to see prints of blue color coming out of the ice cuts, as they doodled it on the piece of paper.

Children also enjoyed the blue maze made especially to hop and go through.

The activity focused on reinforcement of blue colour in a fun-filled manner.

Grandmothers are special to every child. Their unconditional love and bed-time stories are an integral part of everyone's growing up years. Wise and experienced, with invaluable knowledge, they magically omitted all our troubles too.

In keeping with this, our children were engaged in creating gifts for their grandmothers. With the guidance of their respective teachers, children drew a gift for their grandmother and then decorated it with thumb printing.

The activity not only enhanced their fine motor skills, but also developed a sense of belongingness in them. There was a sense of pride on their faces as they proudly presented it to their grandmothers at the time of dispersal.

To stimulate creativity, imagination and thinking skills amongst children, we conducted the dramatization of the story "THE FOUR FRIENDS".

Dramatization includes various characters, which helps in improving memorization and observation skills along with building good attention span of the children. Children were very attentive and inquisitive during the story telling as they watched their friends dressed in various characters .The teacher used voice modulation to make the characters and story dramatization came alive for the children, making it relate able.

We too heard various stories, as they actively engaged to narrate and share small events, short self made stories and experiences. The activity helped built their vocabulary too.They learnt new words and also got familiar to the usage of various words in different context.

It was a day filled with fun, laughter and stories.

"Don't give too much of importance to your child's weight. His energy and stamina indicate his good health." – Sudha Gupta, Parenting Expert & Chairperson Mother's Pride

At Mother's Pride we give utmost importance to healthy food and the in-house menu is designed to provide nutritional balance to children.