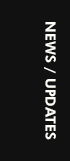 Congratulations! On The Opening of our 83rd Branch. MOTHER'S PRIDE is now at Plot No.221, Ward No.6, Pataudi Road, Hailymandi, District Gurgaon, Haryana-122504. We are now 83 branches strong. Thank you all for your love and support.

"Don't force your child to eat large meals. Let him eat as per his appetite and desire" – Sudha Gupta, Parenting Expert & Chairperson Mother's Pride

At Mother's Pride we give utmost importance to healthy food and the in-house menu is designed to provide nutritional balance to children.

It is time to let your little cherub explore the extraordinary world outside home. At Mother's Pride we understand that it could be as hard on you as it is for your little one to be away from the comfort of home for the first time. We make sure that your child's journey begins in a caring and loving environment.

A Preschool gives the much needed edge to your child where he learns the first lessons of his life. According to the experts, around 50% of a child's growth takes place in his early years. Hence, it is significant to promote early childhood education by making your little one join a preschool that will give him a sound foundation for life.

To welcome our new joinees into a wonderful world of fun and play we are organizing exciting and fun filled settling classes for our Prideens from 15 June, where they will experience a vibrant and jovial atmosphere that will make transition from home to school easier for your little ones!

Some of the exciting activities that Prideens will enjoy here are:

A happy welcome by Balloon Seller, Cartoon characters and hand puppets.
A charming Rabbit's Birthday Party, Bhangra Party, Story Dramatization, Beach Party/Hawain Party, Magic Show, Puppet Show, Animal Show, Movie Time etc.
Tattoo Making, Coloring, Clay Moulding, Water and Sand pit play, Dance etc.
Variety of refreshments.
Each child will be given an attractive craft item every day.

You are kindly requested to give a confirmation about your child's joining to the nearby branch.

School is fun in summers this time!!
Children are having a great time at the camp. We are making sure that they have the best time this summer season with various fun activities organized at the camp. While the mercury is soaring outside, tiny tots can be seen cooling it off at the camp!

They are spending some swell time with their friends making colorful art and craft articles. Our health conscious little champs enjoy yoga and skating too. A splash in the school swimming pool helps them beat the heat and fun sessions like 'cooking without flame' and lunch parties help keep them engaged throughout the day!

With an objective to enhance their fine motor skills, an entertaining activity of making Bead Bracelets was introduced for Prideens of Grade Pre-Nursery on 28-04-2015. Paying undivided attention to the playful and engaging demonstration from their teacher who had prepared the table with beads/strings to help them understand the activity, Prideens learnt how to make their own bracelets. Quickly picking up on the instructions and with a little encouragement from their teacher, they enjoyed making bracelets using red colored beads. It was a hearty moment to see their happy faces because as soon as they finished making the bracelets they wore it and displayed it with excitement! The activity aptly named 'Red Bead Bracelet for me', helped develop a sense of belonging in Prideens and also reinforced the color red.

Taking a cue from Benjamin Franklin who said; "Tell me and I forget, teach me and I remember, involve me and I learn"; we introduced the concept of 'Number 1' to Prideens of Pre-nursery, with a delightful interactive story telling session on Thursday, 30-04-15. All excited and curious about the activity with an immeasurable eagerness to learn they sat in a circle where a set up was made using teaching-learning material. The session began with the Teacher sharing an amusing story with Prideens who were all ears to the story. Throughout the session stress was given on incorporating words like: 1 chocolate, 1 monkey, 1 ice-cream, 1 cake etc. so as to familiarize our young learners with the concept of number 1. Prideens not only enjoyed but by the end of the session they were also able to recognize and use it in their vocabulary as well.

With an aim to refine the gross motor skills of Prideens in a fun filled way a "Maze activity" was conducted on 30-04-2015 under the Pre-Writing Concept for Prideens of Grade Nursery. An interesting maze pattern was drawn on the floor which was routed to a hut. Taking a cue from our interactive curriculum booklet our little adventurers quickly traced the path towards the hut. While displaying amazing skills of agility and alertness they cautiously treaded on the set path making sure that do not cross the dark line marked along the path. Thoroughly enjoying the activity each & every Prideen participated with great zeal & enthusiasm. The best part was where they cheered for their peers and motivated each other too!

Holding on to the belief that, "Great aim of education is not knowledge, but action"; an entertaining and interactive red color party was organized for Prideens on 22-04-2015, who came dressed in red and brought two red colored objects with them. As the day proceeded, Prideens visited different areas of the school to identify various red colored objects. They were taken out to the play zone area decorated with different red objects, where they were given eye masks made with red cellophane strips. Both teachers and students participated in this activity together. Excited to use the masks, Prideens gushed with joy. They expressed that everything around them had turned red and also talked about their favorite red objects. It turned out to be an interesting way for them to learn how to identify and name Red colored objects.

It was just another day of joyful learning at Mother's Pride! Prideens of Grade Nursery learnt numbers through an interesting activity called 'Number Aquarium' on 22-04-2015. Aimed at enhancing conceptual development of children, the activity started with an interesting discussion of numbers followed by recapitulation of numbers. It is well known that mathematical concepts are best understood when connected with real life. To learn how to apply these concepts in real life Prideens got the delightful opportunity to refresh their concept of numbers through this entertaining activity. Excited to see the colorful poster on the wall, Prideens identified different numbers marked on each fish and recognized the numbers from 1 to 10. The activity not only helped in developing gross motor skills of children, but also contributed to their physical and social development as they interacted with their peers in the group.

Mother's Pride Brand adds another award in its Kitty! Grabbing the Silver and the Bronze metal at the Oscars of Indian ad awards, Out of the Box stole the limelight at the Creative Abby. Honoring creative excellence in advertising, the Advertising Club in collaboration with Advertising Agencies Association of India (AAAI) organized the Creative Abby Awards at GOAFEST from 9 to 11 April, 2015.

Out of the Box grabbed the Silver in the Ambient Media category and a bronze in the Design category, for Biscuities from Mother's Pride.